Themes
Looking to focus your event? Picking a theme is a wonderful way to do this. Below, we have gathered together a selection of our most popular themes,including both seasonal and specialist. For annual events, choosing a theme can inspire a huge variety of costume or entertainment options, and is a sure fire way to keep your event fresh each year. Alternatively, you might have a theme that is close to your heart, such as a treasured film, era or colour scheme. If you don't see what you are looking for below, our in-house workshop and costume team are always available to discuss custom projects, so the sky really is the limit.
Looking for more ideas?
If there is a specific act that you are yet to see, or you would like some more entertainment inspiration, please do have a look at our full acts page.
View Acts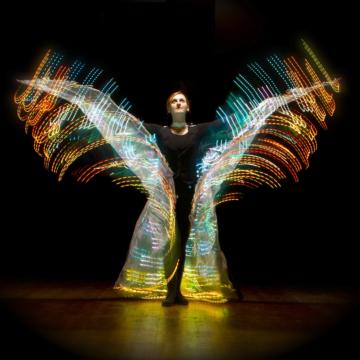 Choosing a THEMED event...
Choose from one of our popular themes above, or let us know if there is something specific that you have in mind. If you can't see a particular theme, just ask!
Not sure what you want?
That's fine – we are happy to advise based on your style of event, your guests and the acts you are most interested in. We have years of experience, and very active imaginations, so give us the smallest point of inspiration and we'll work with you to make it a reality.
What next?
If you decide to have a themed event we can discuss which acts are most suitable, and will create a tailored package just for you. We often work with themes in mind, meaning the entertainment, costume and props are designed to work together to enhance the atmosphere of your event.